I am an english speaker
Happy Pride Month! To quote my favorite book, Love as thou wilt!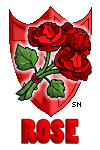 I made this doll to honor one of my fav characters from one of my fav book series, Kushiel's dart.

I have some dollz on the english site, Dtrixsmiles, Persephoni, and Lypiphera.
I also have Nicolecuty but that is through the facebook login which doesn't currently work.

Work in progress, some of the characters and places of Kushiel's dart i will be trying to have in here:
Phèdre nó Delaunay
Kushiel's Dart, marked by the cruelest god by the red mote in her eye. Terre d'Ange's first anguisette—that is, one cursed (or blessed) to find pleasure in pain—in over a hundred years. Charming and quick-witted, which comes in handy when she needs to shape her assignations to procure the information she needs, but being gods-blessed also makes her stubborn and more rash than someone else in her position might be. Open-minded in a dozen different ways, from her affinity for languages and love of travel and meeting new people to her willingness to subject to just about anything at the hands of her patrons. Often, *** is the most effective way for her to achieve her goals. The kind of woman who has inspired everything from epic poems to bawdy sailor songs composed in her honor.
Phèdre is described as having ivory skin, curly "sable" hair, and "bistre" eyes with a distinctive red mote in the iris of her left eye, which marks her as an anguissette—Kushiel's chosen who gets pleasure from pain. Her marque was done by Master Robert Tielhard as a briar rose whose vines resemble the bond and the lash. The rose and vines were done in black, but there are a few teardrops of scarlet, representing a flower petal, a drop of blood, or the mote in Phèdre's eye.
Joscelin Verreuil
"Joscelin is as careless with his beauty as a spendthrift is [with their] coin." - Phedre
A Cassiline warrior assigned as Phèdre's bodyguard for her assignations, to make sure none of her clients tries anything too untoward.
Beautiful enough to be an adept of Cereus House. Joscelin has wheat-gold blond hair, usually tied back in a club at the nape of his neck in the fashion of a Cassiline Brother. During his time as a slave in Skaldia, he wore it in braids. After losing a chunk of his ear during the fighting in Daršanga, he wears it looser to cover the missing piece of flesh. His eyes are a bright, cornflower blue, and are set in a face that has the provincial charm common in the Noble families of Siovale.
He typically wears grey, somber colored, clothes cut in a similar style to his Cassiline uniform, even after he is declared anathema. He is always seen with his daggers, vambraces and sword; which were given to him by his uncle who'd served as House Verreuil's tribute to the Brotherhood in a previous generation.
Eglantine House (Workshop & Dance & Library
& Sewing once obtained)
Athletic, gymnastic, creative adepts singing, dancing, and performing backflips… and that's before they start entertaining clients one-on-one.
Ysandre de la Courcel the Dauphine
Ysandre strongly resembles her mother, Isabel L'Envers, and thus has the L'Envers looks. She is tall, slender and willowy with pale blonde hair and dark violet eyes. She also has the arched eyebrows and long, graceful neck common to members of House Courcel.
Melisande Shahrizai (guest room)
The less said about Melisande the better, because part of the fun of the books is learning about her as Phèdre does. A stunning and cruel beauty, the dark to Phèdre's light and sadist to her masochist, she nonetheless feels something for the young anguisette.
Hyacinthe
Phèdre's earliest friend, half-Tsingano and half-D'Angeline, who basically runs Night's Doorstep: everyone knows the "Prince of Travellers" in the taverns, and they will or won't mess with noble visitors based on their relationship to Hyacinthe. He helps Phèdre try to puzzle out Delaunay's master plan, though his mother Anasztaszia (from whom he inherited the dromonde, or second sight) warns that she won't like the answer. Hyacinthe is the one who comes up with the other guiding tenet (aside from "love as thou wilt" and "all knowledge is worth having") that gives Phèdre hope: "That which yields does not always break."
Skaldia (Viking Village once obtained)
Fantasy-Viking land, in short: frozen and filled with warring clans who regularly fight for dominance. Skaldia is a longtime nemesis of Terre d'Ange even before the beginning of Kushiel's Dart.
Alba (London room once obtained)
Fantasy-Scotland/England, separated from Terre d'Ange by water ruled over by the magical Master of the Straits. Inhabited by both Albans and the Dalriada (the people of Eire, a.k.a. fantasy-Ireland).